2nd Magna National Disabled Cricket Championship 2009
Honorary Secretary's Message
At the time of the Pakistan Disabled Cricket Association's formation, I was entrusted by its President Mr. Saleem Karim, himself a Disabled Cricketer, to organizse the Association's PDCA's Head Office, forming teams in various cities through coordinators, organise. All administrative and financial affairs of PDCA in line with the ICC guidelines.
I am proud to say that during this short time we have been not ony to successfully organise two national tournaments but select a stong national team from amongst the best performers.
I must admit that it could not have been possible without the vision and financial support of the PDCA President Mr. Saleem Karim and player's enthusiasm, who playing against normal opposition under the same set of Laws as are applicable to normal Cricket produced extraordinary feats. Then there are ladies and gentlemen of the print and electronic media who highlighted their performances infusing in them. Immense confidence, for which I am grateful to them.
Last but not least I am pleased to state that the Pakistan Disabled Cricketers have been invited to tour Malaysia and Singapore and play a few matches against their selected normal clubs in March next.
The Winner Karachi Disabled Cricket Team
Runners-Up Rawalpindi / Islamabad Disabled Cricket Team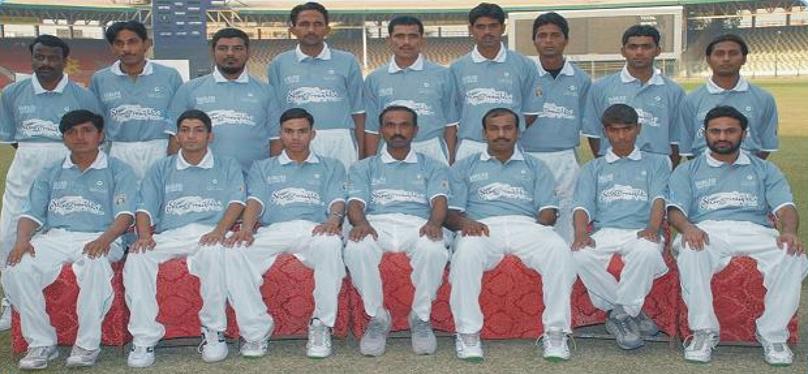 Bhawalpore Disabled Cricket Team
Faisalabad Disabled Cricket Team
Hyderabad Disabled Cricket Team
Lahore Disabled Cricket Team
Multan Disabled Cricket Team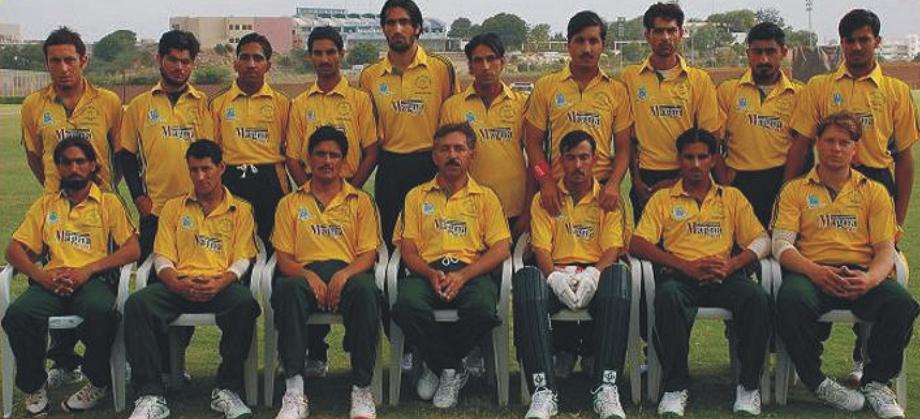 Peshawar Disabled Cricket Team
Sargodha Disabled Cricket Team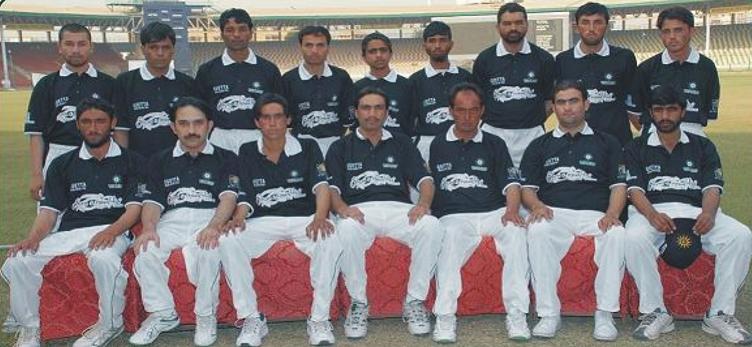 Quetta Disabled Cricket Team
Sialkot Disabled Cricket Team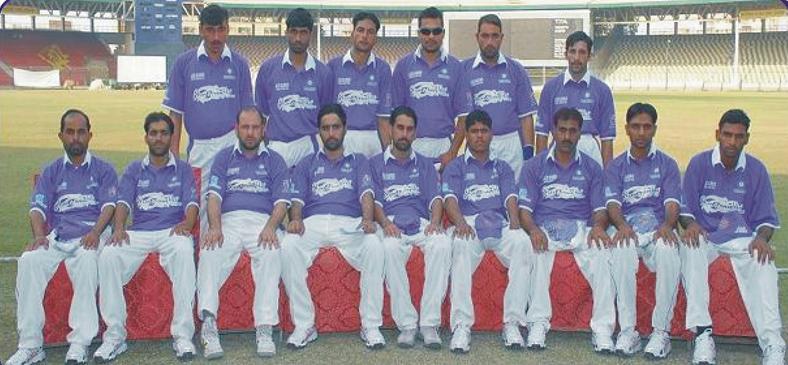 Azad Kashmir Disabled Cricket Team
Hasnain Alam Captain of Rawalpindi / Islamabad Disabled Cricket Team receiving Running Trophy and Cash Award of Rs. 50,000/=
Saleem Karim Captain of Karachi Disabled Cricket Team receiving Winning Trophy and Cash Award of Rs. 1,00,000/=